Following the roaring success of our French map, Martin – yes, him again - thought he would repeat the exercise for our neighbours over the Channel.
So here's the one for the UK!
For those of you who haven't been following, this map features the most influential start-ups and tech players in the hospitality market. The metro, sorry, Tube map design is just for fun.
PMS, HMS, housekeeping, revenue management, upsell, e-concierge, network providers, press...: these 59 names are the key start-ups and tech players, companies that we strongly believe in and that are ahead of the UK market.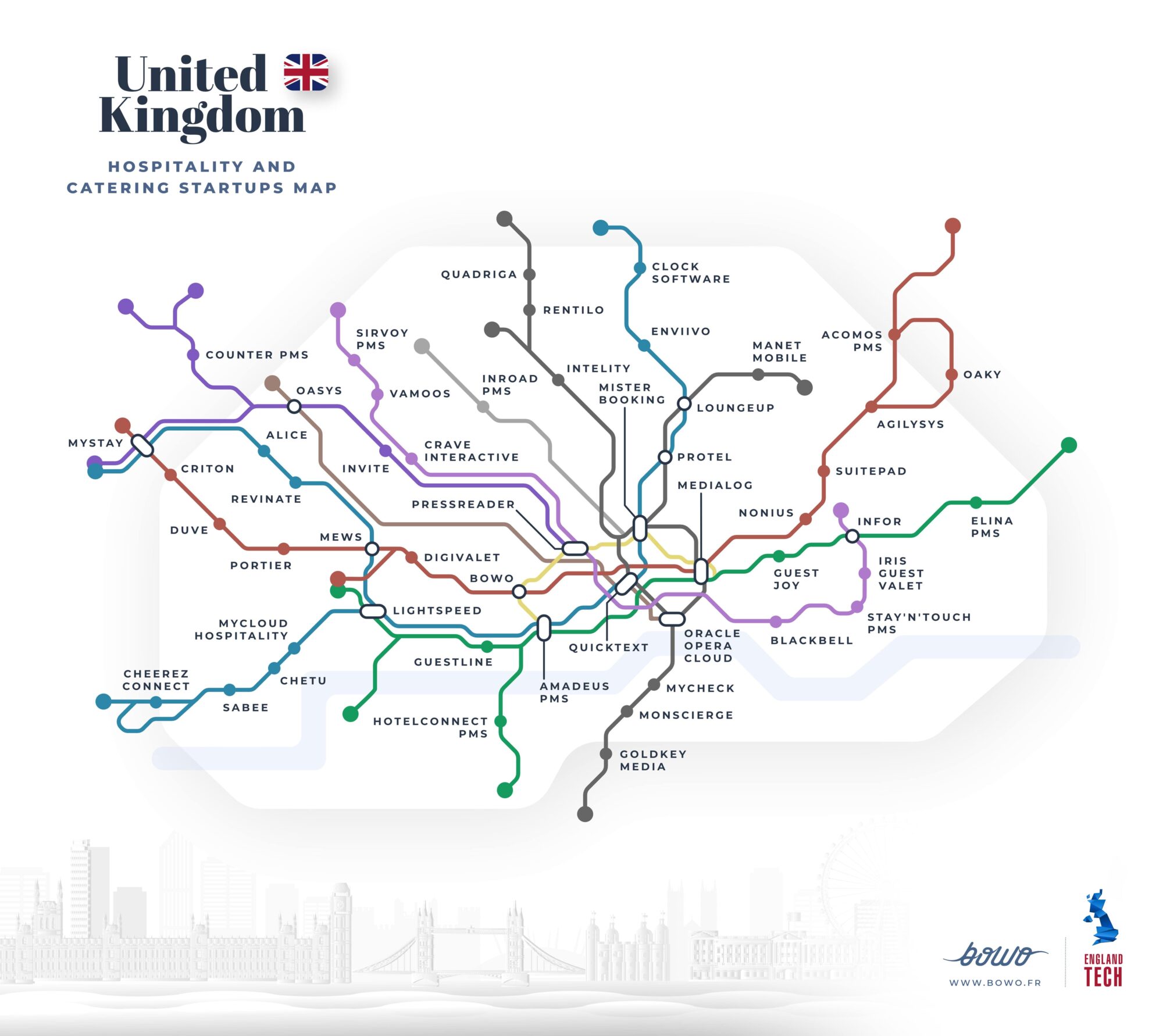 The hospitality and catering start-ups map of the UK
Again, the list is not exhaustive.
If you want to know where Martin got the idea for these maps, check out the French map :).
Want us to literally put you on the map ? Please contact us!