Despite a complex geopolitical and economic context, the top 10 hotel groups in 2023 show moderate growth dynamics.
The ranking is marked by the undisputed dominance of Marriott International, maintaining its first place for the seventh consecutive year.
Jin Jiang and Hilton join Marriott on the podium, displaying solid growth in their hotel portfolios.
The diversity of development strategies is also reflected in this ranking. Accor, the only French hotel group, stands out for the diversity of its portfolio, with nearly 40 brands under its umbrella. On the other hand, Hyatt Hotels Corporation, although smaller in terms of room count, distinguishes itself with its rapid growth focused on luxury, lifestyle, and all-inclusive offerings.
This ranking also reflects the opportunities and challenges faced by hotel groups. While some are experiencing significant growth, others are facing declines in their hotel portfolios, as is the case with OYO.

Overall, the top 10 global hotel groups in 2023 showcase an industry in constant motion, where major players compete with innovation and growth strategies to remain competitive in the global hotel market.
>> Download your white paper "The guide to hotel industry trends for 2023"
---
GLOBAL RANKING OF HOTEL GROUPS IN 2023 BASED ON THE NUMBER OF ROOMS (as of 31/12/2022):
Marriott International : 8 194 hotels / 1 502 513 rooms (+3.2%)
Jin Jiang : 12 267 hotels / 1 240 507 rooms (+3.1%)
Hilton : 7085 hotels / 1 113 727 rooms (+3.6%)
IHG : 6 136 hotels / 902 805 rooms (+3.6%)
Wyndham : 9 059 hotels / 842 510 rooms (+4%)
Accor : 5 445 hotels / 802 269 rooms (+3.2%)
H World Group : 7 943 hotels / 724 141 rooms (+4.2%)
Choice Hotels : 7 487 hotels / 627 804 rooms (+8.3%)
BTH Hotels : 5 888 hotels / 465 829 rooms (-2%)
OYO Hotels : 16 128 hotels / 379 151 rooms (-12,1%)
Source: MKG Destination
---
Global Ranking of Hotel Groups 2023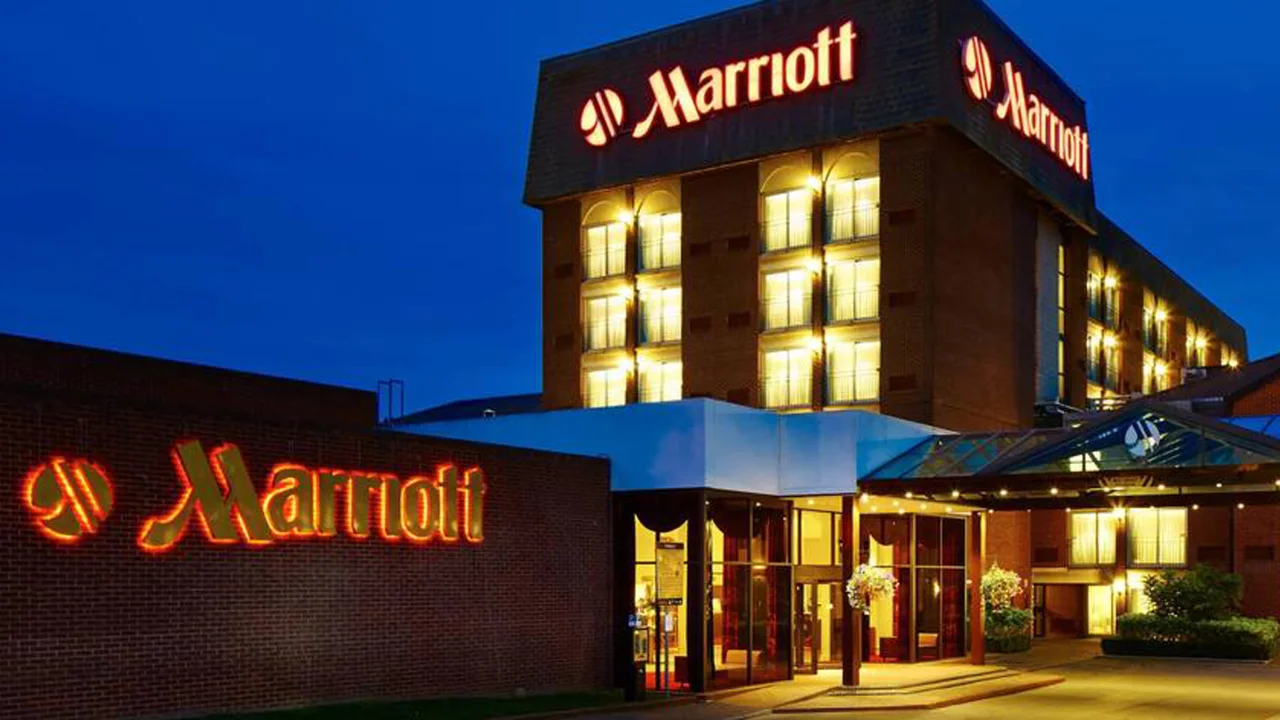 1. Marriott International
At the top of the list, we find Marriott International, the global leader for the seventh consecutive year.
With 31 brands, 8,194 hotels, and over one and a half million rooms in 138 countries, it is the largest hotel chain in the world in 2023.
The American group has recorded a 3.2% growth rate in its hotel portfolio compared to 2022, driven in particular by its development dynamics in the Asia Pacific region.
The world's leading hotel chain has recently announced its intention to expand its presence in China by adding 47 additional hotels in 2023, totaling over 12,000 rooms.

Photo Credits: The Heathrow/Windsor Marriott Hotel in the United Kingdom.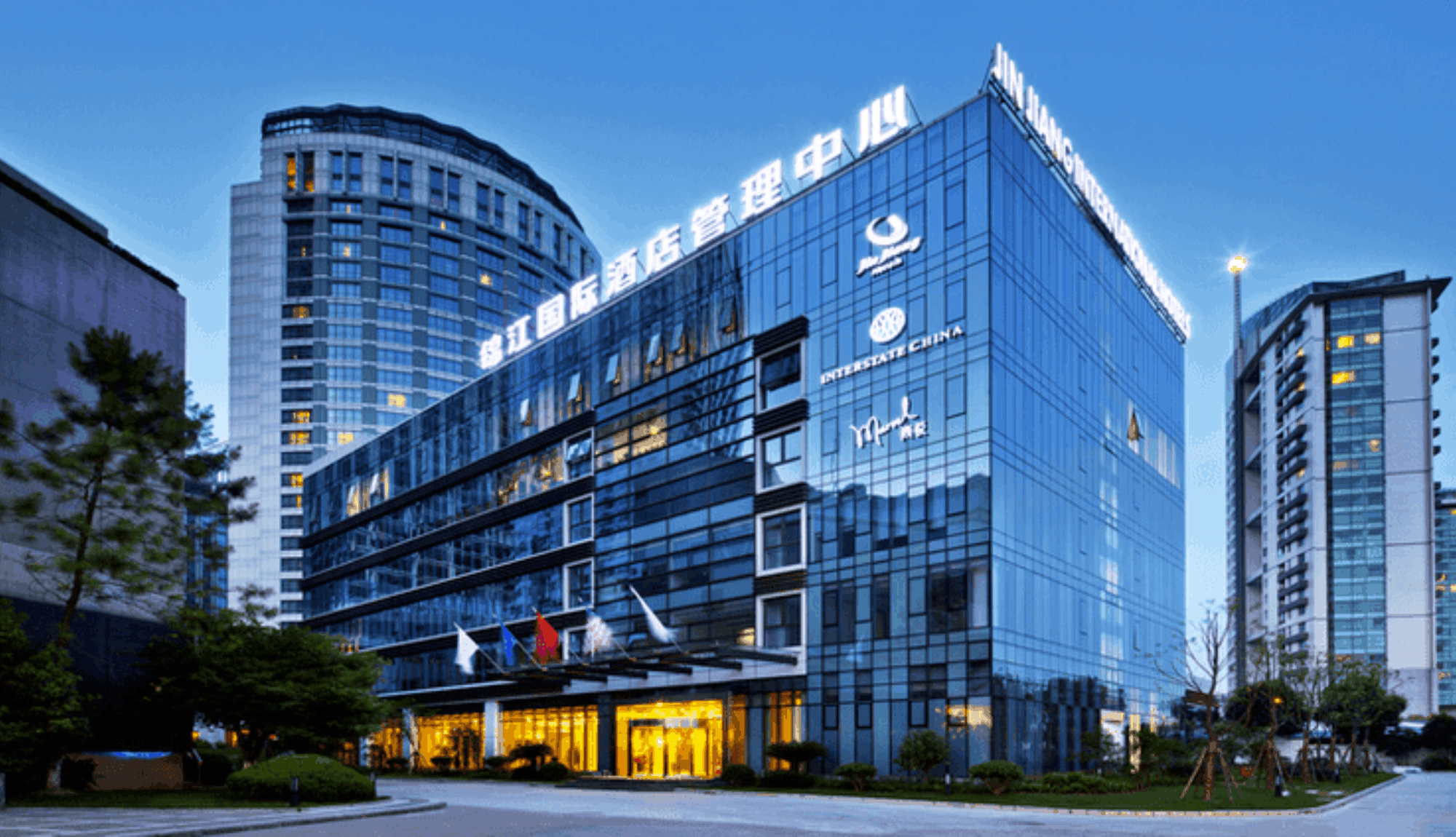 2. Jin Jiang
After a year of strong growth in 2022 (+9.9%), the Chinese hotel chain Jin Jiang experiences more moderate growth of 3.1%.
The group now has 12,267 hotels and 1,240,507 rooms as of December 31, 2022.
Jin Jiang is also the owner of the Radisson Hotel Group and the Louvre Hotels Group. Its development is supported by the expansion of these two brands in Europe.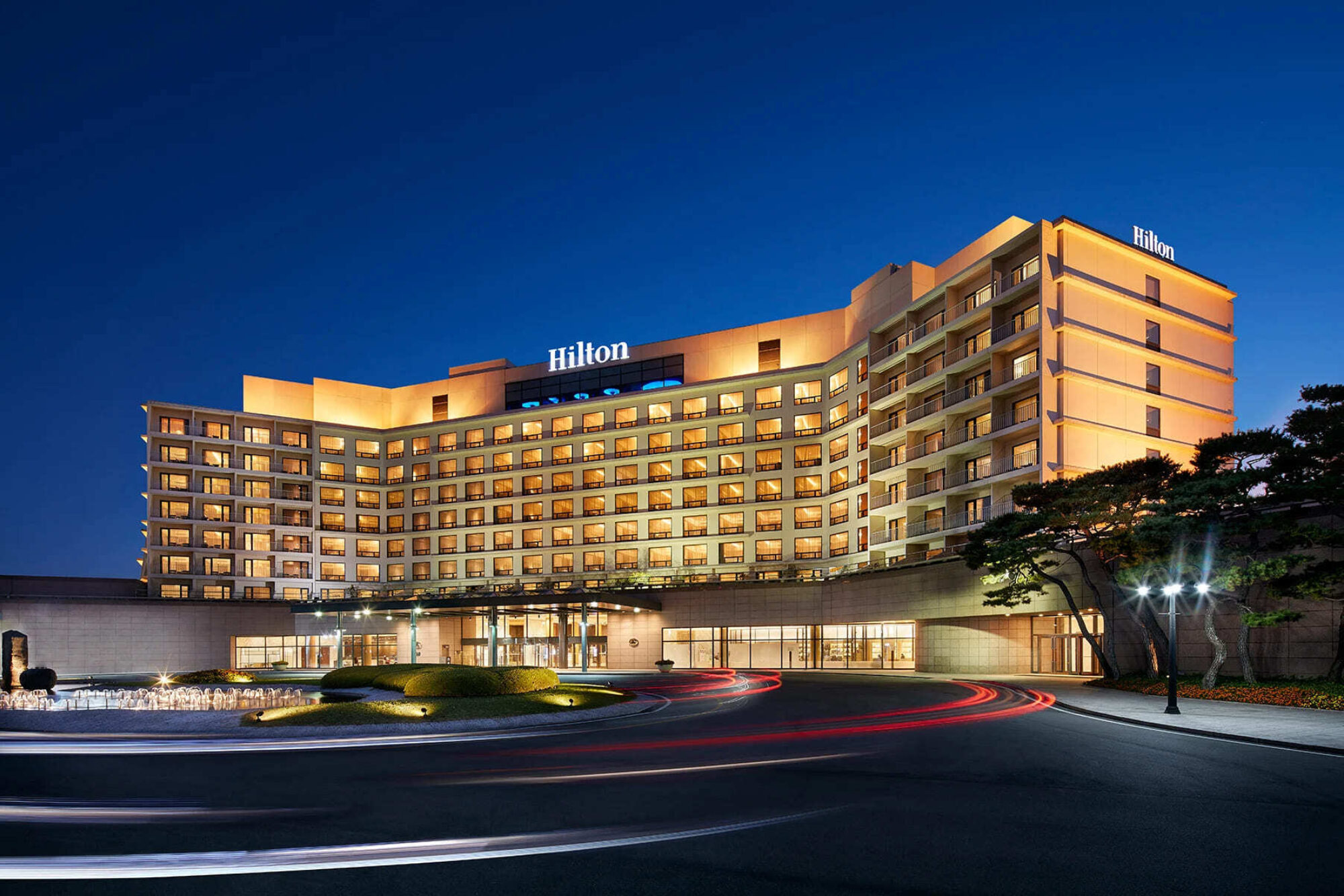 3. Hilton Hotels
Hilton Worldwide maintains its third-place ranking with a 3.6% growth in its hotel portfolio, adding over 38,000 keys to its portfolio.
Hilton achieved several significant milestones in 2022, surpassing 7,000 hotels worldwide and opening over 600 properties in the Asia Pacific region. The group has also strengthened its portfolio with the launch of the new economy brand Spark by Hilton and the H3 project in the midscale extended stay segment.
Like many hotel groups, Hilton also has its sights set on Africa for further development.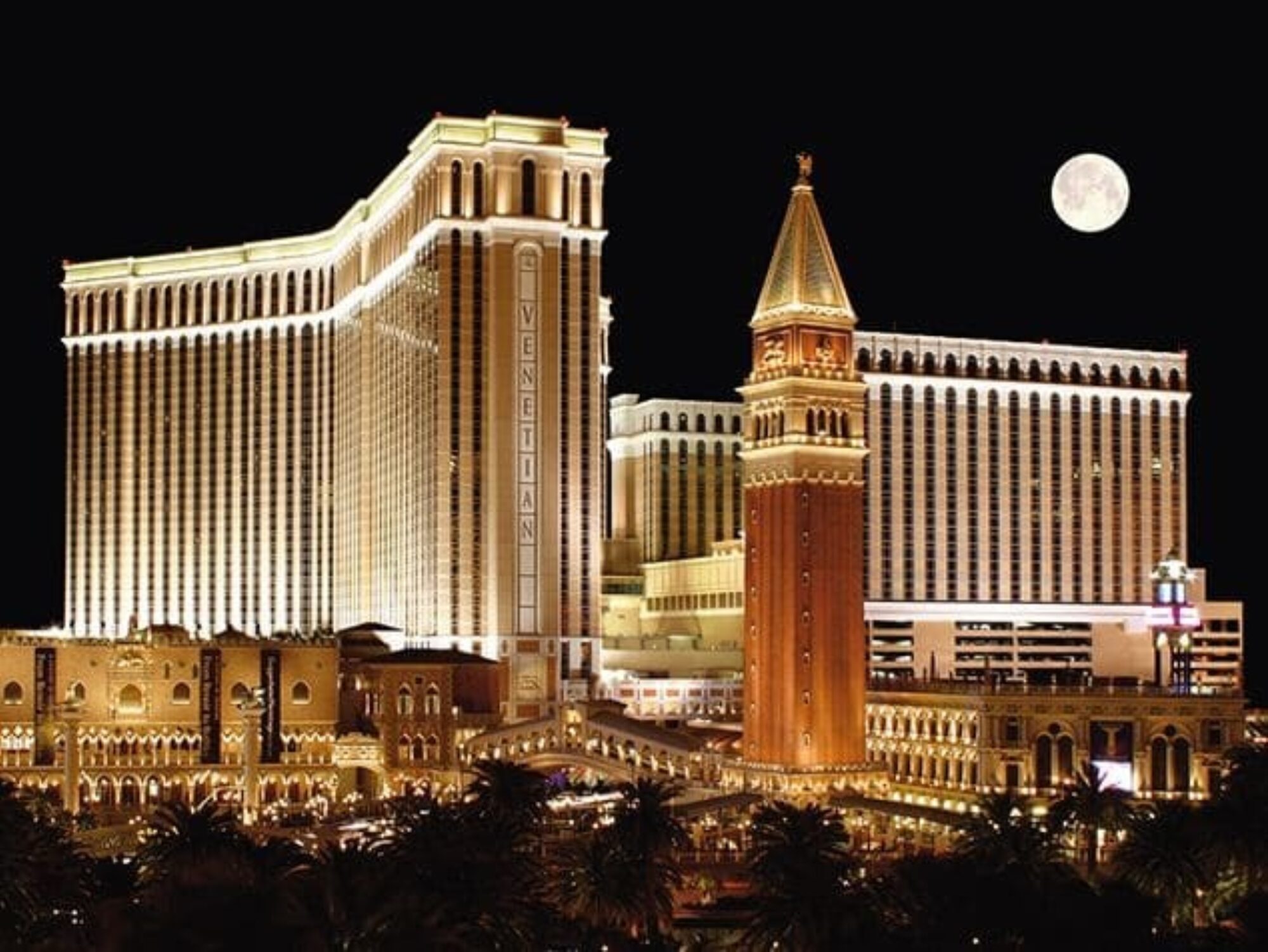 4. InterContinental Hotels Group (IHG)
IHG holds the fourth position in the global ranking with a 3.6% growth in its hotel portfolio. IHG is gradually approaching the one million room mark, thanks to the rapid growth of its Holiday Inn brand, which accounted for over half of the group's global openings in 2022.
The growth of the British hotel chain is also supported by the development of Voco, specializing in the conversion of existing hotels, and its strategic alliance with the Spanish group Iberostar for all-inclusive resorts.
In the first quarter of 2023, IHG has signed the opening of 108 new hotels (16,500 rooms). The group aims to further strengthen its luxury portfolio.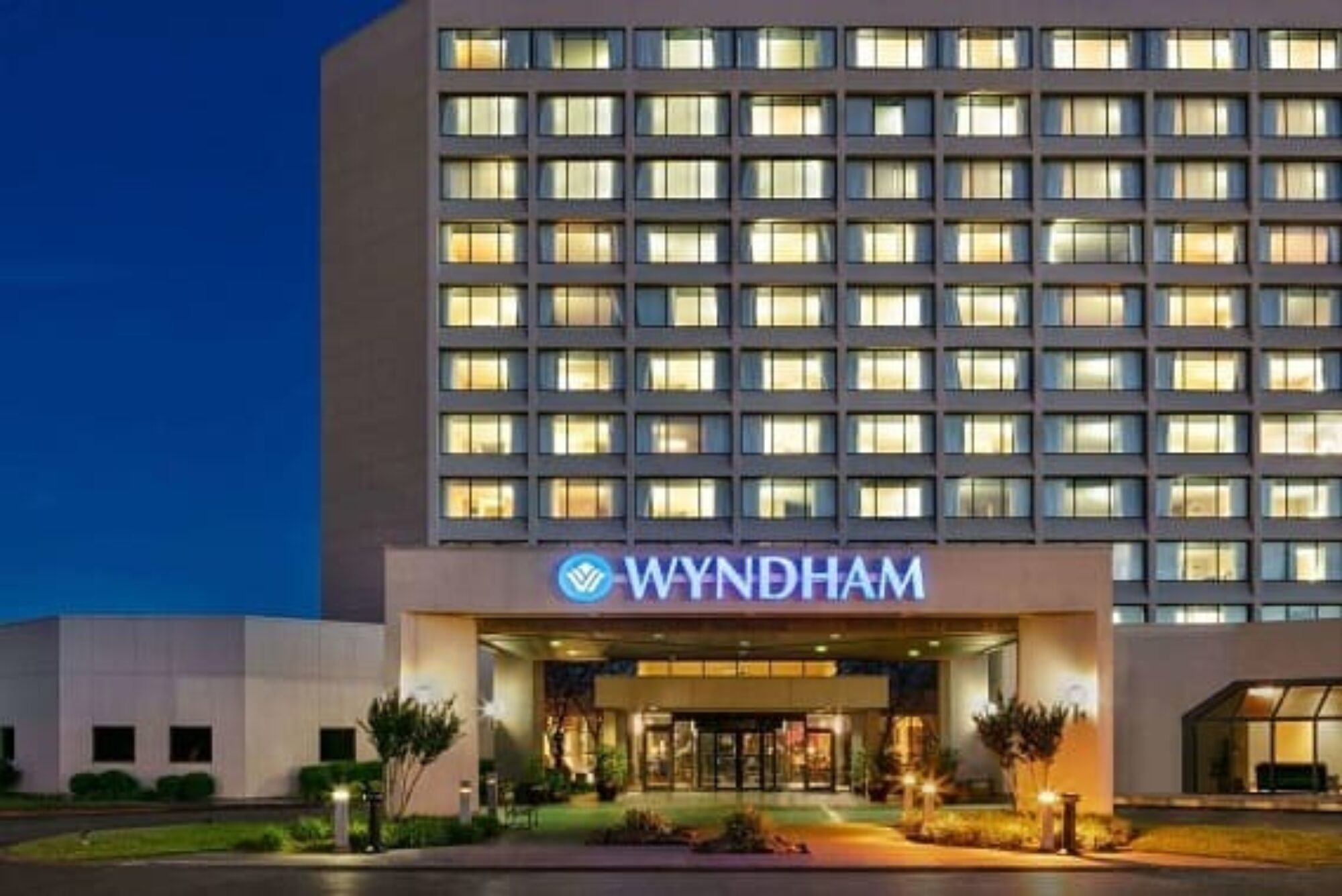 5. Wyndham Hotels & Resorts
With 109 new properties in 2022, Wyndham Hotels & Resorts is the fifth largest global hotel group and surpasses the 9,000 hotel mark. It records a growth of 4%.
Last year, the hotel chain nearly doubled the size of its upscale footprint in Europe, the Middle East, Eurasia, and Africa with the acquisition of the Vienna House brand. The hotel chain has also expanded its presence in 22 new markets and entered the extended stay market in the United States with the launch of ECHO Suites Extended StaySM by Wyndham.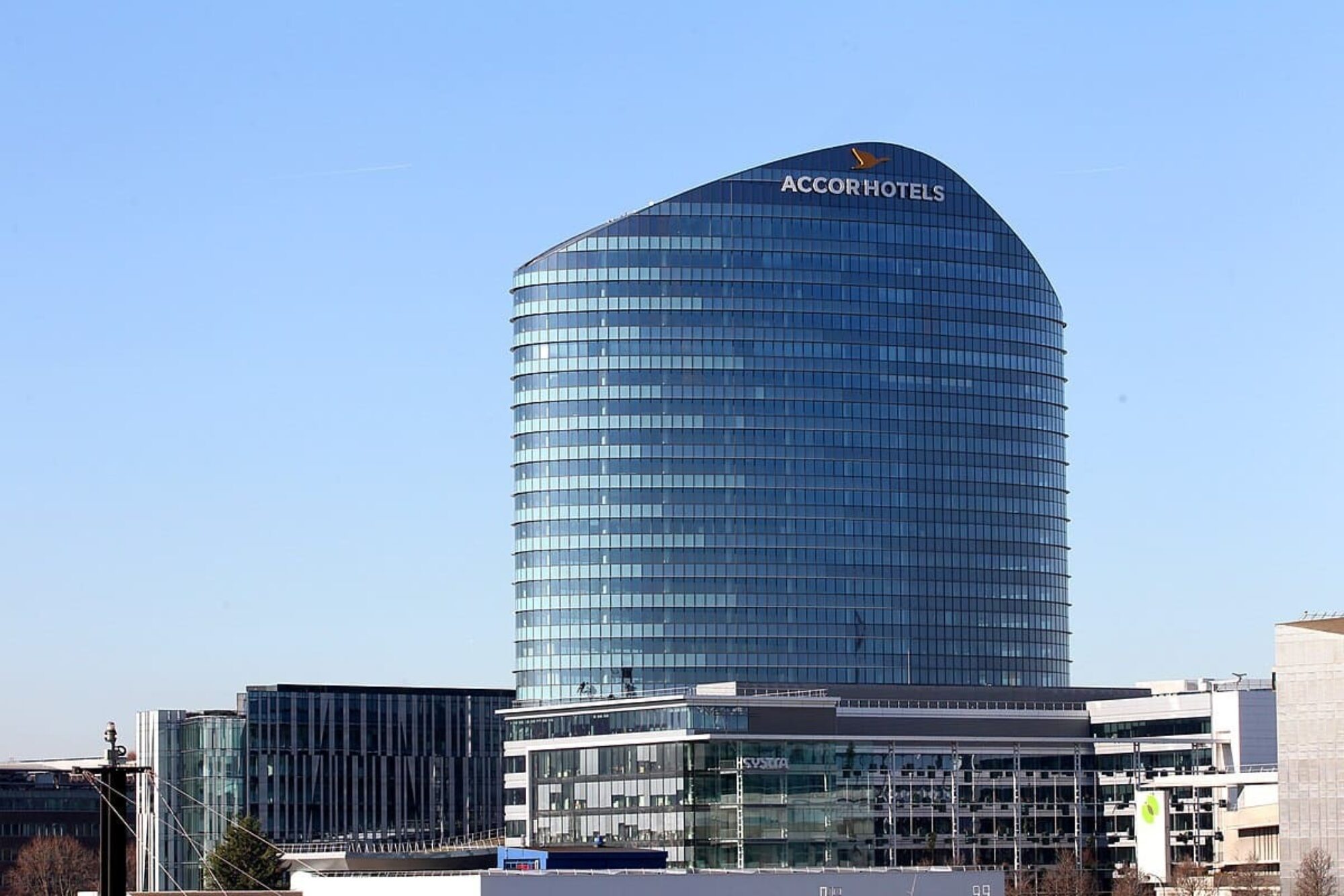 6. Accor Group
Accor Group ranks as the sixth largest global hotel chain. It currently has 802,269 rooms (compared to 777,714 in 2022) and experiences a growth of 3.2%.
Accor opened over 145 new hotels in 2022, particularly reinforcing its historic brands such as Ibis, Novotel, and Mercure. The group stands out for the diversity of its portfolio, counting nearly 40 brands, including those acquired such as Mama Shelter, 25Hours, Mondrian, and Delano, as well as internally created brands like Tribe, Greet, Jo&Joe, and most recently, the Handwritten Collection.
All this makes Accor the most diversified portfolio among major hotel groups, while IHG or Hilton, for example, have fewer than 20 brands.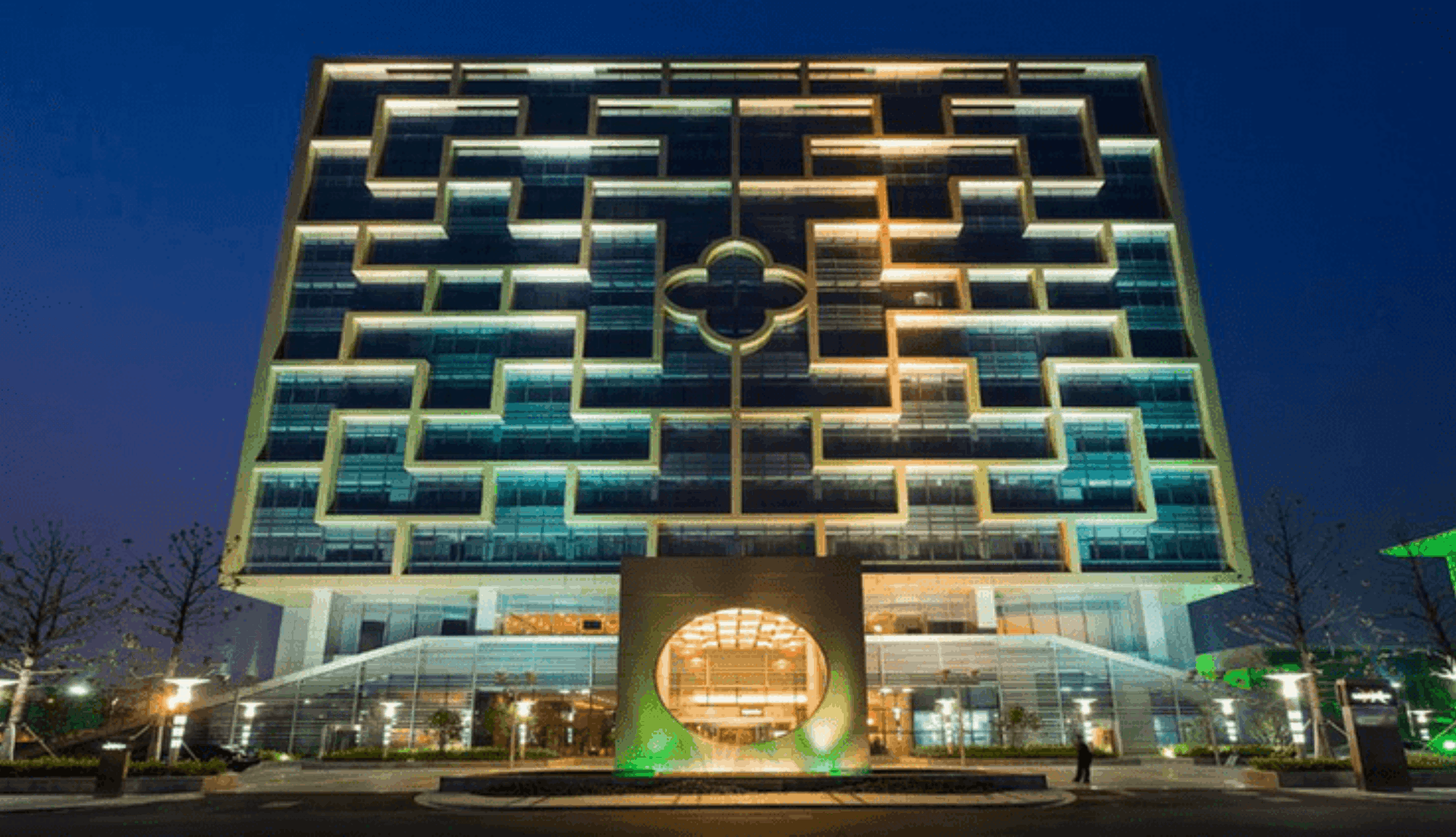 7. H World Group
The Chinese group H World Group, formerly known as Huazhu Hotels Group, maintains its seventh position with a remarkable 4.2% growth in its hotel portfolio. The group now has 7,943 hotels and 724,141 rooms.
Growth is driven by the dynamism of its subsidiary Deutsche Hospitality in Europe.
Today, the hotel chain aims to expand its real estate portfolio with the opening of 200 hotels in China within three years.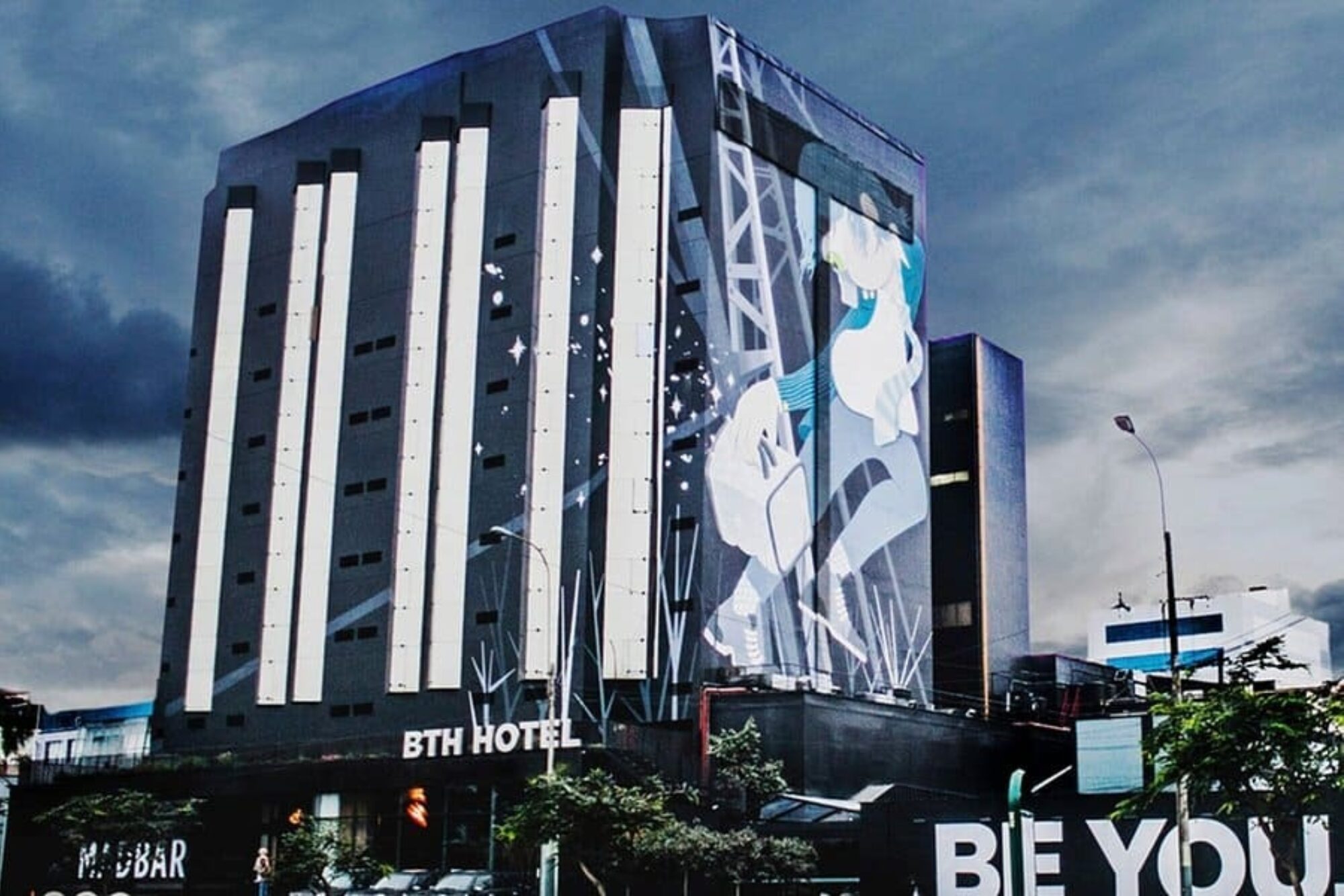 9. BTH Hotels
As the third Chinese hotel chain in the ranking, BTH Hotels maintains its ninth place but experiences a negative evolution in its hotel portfolio with a 2% decrease. The group has 5,888 hotels and 465,829 rooms in 2023.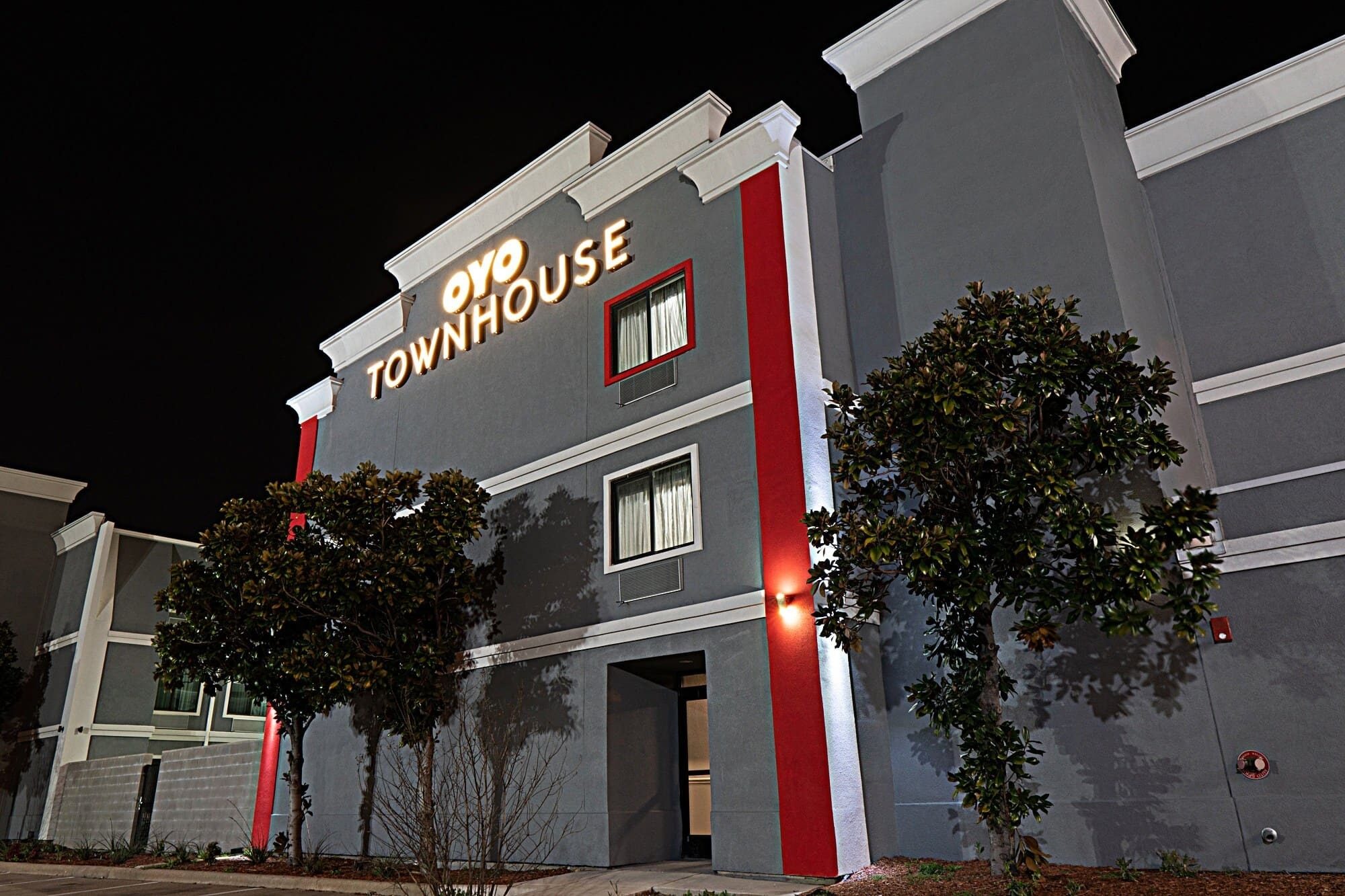 10. OYO Hotels & Homes
OYO, the Indian hotel chain, retains its tenth place in the ranking but records a 12.10% decline in its hotel portfolio.
OYO continues to face challenges and negative growth (after a -21.4% decline in 2021), which could potentially question its position in the top 10 in the future.
Nevertheless, the group aims to add over 1,000 new hotels to its Accelerator program by December 2023.

The future of hospitality is being shaped now!
Whether you're a hotelier or a restaurateur, your industry is undergoing profound changes: you know it, your challenges are no longer limited to simply offering a night in a room or a meal, but to provide a full-fledged new experience.

At Bowo, we're transforming the hotel experience.
Our Guest App gathers all services and offerings of a property into an intuitive and modern web application, custom-developed for each property. From online check-in to room service ordering, including the automation of pre / during / post stay communications, our solution enriches the guest experience, facilitates efficient communication, and significantly increases property revenues.
Set yourself apart from your competitors. Join our community of over 600 partner hotels in 17 countries.