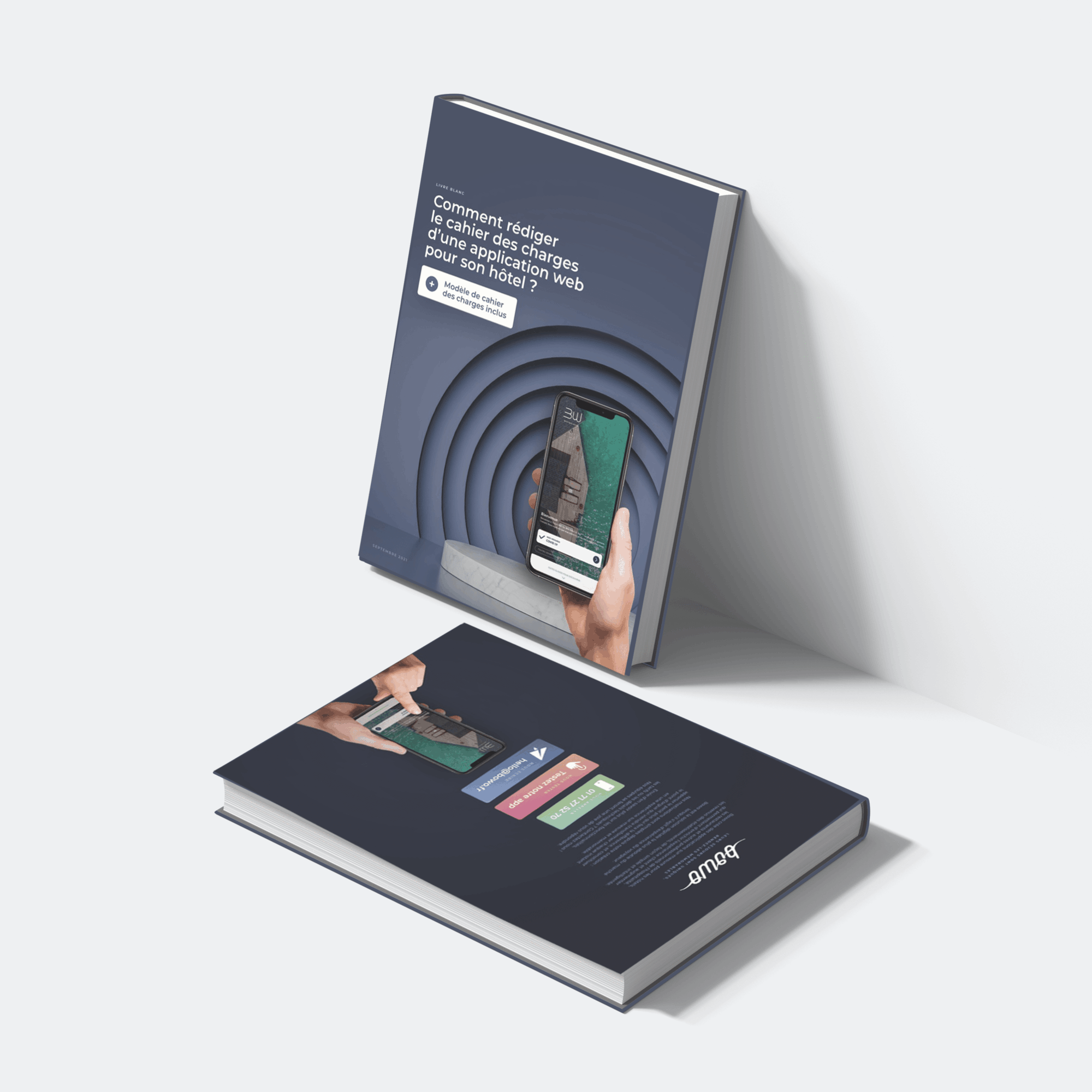 Writing a specification is essential before the realization of your web application. It's a key document : it contains all the information necessary for the good progress of the operations and will be useful for your teams as well as for the teams of the provider who will carry out the project.

Its writing will allow you to project yourself and to make your thinking evolve.
Context, project objectives, technical specifications, deadlines, budget...: all these elements must be included. But how to make yourself understood? How can you avoid misunderstandings about the specifications?

We share with you 7 best practices for writing the specifications of a web application for your hotel.


So what are the best practices for writing specifications?

1. Define your target and objectives
Before launching any project, it is important to define the targets and objectives that this application will meet.Who will be the main users and where do you want to go with this webapp? These are essential questions for a successful project.
2. Write a glossary
Each company has its own in-house expressions. Sometimes we're so in the habit of using them that we forget they're not universal. Breaking down the jargon avoids unnecessary to-ing and fro-ing, and potential misunderstandings.

3. Be THOROUGH
Each section of the specifications must be completed. Your partners weren't at your brainstorming sessions and they may not be familiar with your business. It's vital to provide them with as much helpful information as possible.

4. Stay on point
Provide a lot of information, by all means, but make sure it's useful. Make sure you give only important details to avoid confusion that could not only lengthen the duration of the project, but also empty your wallet!

5. Provide examples
During your research, you no doubt found examples of applications that appeal to you on the internet, whether in terms of design, functionality, or customer journey. If you know what you like, say so !

6. Don't be passive during discussions
If you see that the project is taking a turn that you're not happy with, don't wait until the last moment to say so; be both critical and proactive.

7. Don't be afraid of 'being ignorant'
You're not a developer, graphic designer, or UX designer. Feel free to ask questions: it will reassure you, and you will be more knowledgeable for your next application development.
To know all the advice of our experts in order to have an optimal specification before creating your application, don't hesitate to download our latest white paper.
Create an application that looks like you.