Business travel has undergone profound changes since the onset of the health crisis. Teleworking has enabled many workers to become digital nomads, who can therefore work while enjoying tourist destinations and hotels. Hence "Bleisure" has become one of the new trends in tourism. The word combines business and leisure, just as the reality combines business tourism and leisure activities. Today, after multiple lockdowns, and periods without travel, professionals want to take the time and use their business trips to discover new places, local cultures, etc. For some, it is a chance to be alone and relax, while for others it is an opportunity to mix professional and personal life by inviting their families to join them for a weekend, for example. Many hotels have understood this and are offering new packages to attract these customers. Through this article, Bowo will give you valuable advice on how to attract "Bleisure" tourists.

Business is business ?
In recent years, MICE tourism has undergone profound changes. The industry has been forced to adapt to changing traveller behaviour and expectations. Let's take a look at where business tourism is at today.
Business tourism: the state of play
Until now, business tourism was included in the MICE category (Meetings, Incentives, Conferences, Exhibitions). According to a study by Global Data, 2021 would seem to herald the demise of this segment. According to the same study, corporate events declined by more than 35% in 2020. Many events were postponed to a later date, or even cancelled. However, this must be put into perspective because despite a long dry spell, hotel and event service providers have managed to bounce back with a new, hybrid offering.
Have technology and the rise of video conferencing software replaced business travel? Absolutely not! Professionals, particularly in the sales sector, are unanimous: you cannot negotiate in the same way during a trade show, or a business trip, as through your computer screen..
On the other hand, teleworking, which is experiencing phenomenal growth, now means travellers can work from anywhere. All you need is a power socket to plug in your equipment and a good Wi-Fi connection. Some people even say they are more productive when they are at home or in a relaxing or leisurely setting. This is how Bleisure has exploded over the past year: combining work and relaxation, all in one place.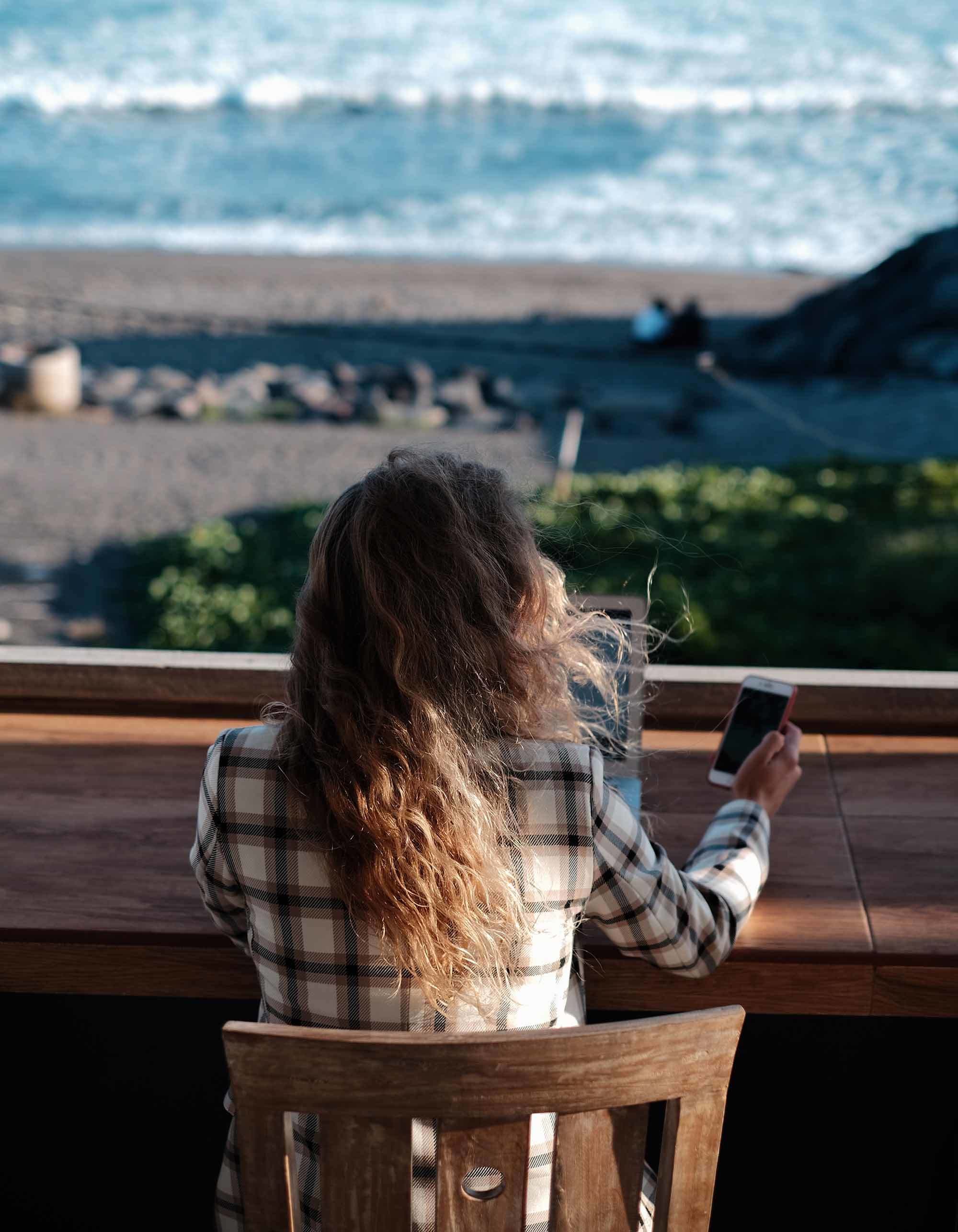 New trends in post-covid business tourism
The Covid-19 era has started new trends for MICE and business tourism. Firstly, as we said earlier, teleworking is very widespread, and it is now possible to work from any location in France or abroad. Certain destinations such as Mauritius, Barbados, Estonia, and Portugal have even created a "digital nomad" visa, which allows you to work out of their country for a year.
Another development for business tourism: trips will be less frequent. Those that can be avoided won't happen, either because the planned meetings will be run remotely or as travellers look to avoid short and frequent return trips. On the other hand, "value-added" trips will still take place, but will be organised further in advance in order to be able to anticipate the health situation in the host city or country.
Lastly, Covid-19 has meant some issues that had been buried for a long time have resurfaced. Workers who were used to travelling frequently were tired and stressed due to the number of trips and their duration. Many were anxious at the idea of travelling frequently and for a short time. Now companies have fewer business trips to book thanks to the advent of video conferencing. So the lucky few who still need to travel, will have more time to do so. This is why Bleisure is in fashion. Employees agree to travel only if they can do so for a longer period of time, and especially only they will be able to combine relaxation and leisure with work.
So what is Bleisure?
We need to differentiate between Bleisure, or "workcation", or even "bizcation" and traditional business tourism. Instead of going home at the end of their meeting, on the last train or plane, the business traveller can take advantage of a few extra days at the start or end of the trip to treat themselves to some leisure and well-being time.
You might think that employers would be scared by the concept, but this is not the case. In fact, in recent years, 60% of business trips included a leisure component. There are also incentives for employers to allow their employees to do this:
it reduces employee turnover: especially in millennials, who are now more interested in this type of benefit than in salaries.
It's a money saver, because when employees have a better work / life balance, they tend to be more loyal to their business and more efficient and productive.
Bleisure is a real opportunity for travel agencies and hoteliers, because it enables them to increase their turnover. The only downside for the employee is that, while the agreement of a few days or hours' overtime must be given by his employer, he still has to pay the costs.
However, there are still some cost-saving benefits of business travel that they can enjoy, such as taking advantage of the company's preferential hotel accommodation rate - with the company's agreement of course.
So who are these new Bleisure tourists, what do they expect and what are they looking for?

Who are Bleisure tourists?
While Bleisure has advantages for the employer, there are also many benefits for the employee.
What are the benefits?
Work with time to disconnect and enjoy a hotel and a destination? The stuff of dreams! Thanks to Bleisure tourism, employees can:
Discover new places: The biggest advantage for the employee is discovering the destination, the local culture, and the surrounding places. Previously, a business trip could be frustrating as employees travelled around the world without the chance or opportunity to make the most of it! With Bleisure, the employee mixes work meetings and excursions to discover the place where (s)he is staying.
Make the trip environmentally friendlier: Hands up who hasn't taken the first flight out and come home the same day after their meeting... If for some, this could be an advantage because they wanted to return to their families as soon as possible, others were tired and stressed from these gruelling return trips. With Bleisure, the employee can leave at the end of the weekend, or take a few days off before coming home.
Take a few days' vacation at reduced cost: When employees extend their stay, it is financially attractive for them, since most of the trip is funded by the company. The employee only has to finance the beginning or end of the trip, personal leisure activities and visits.
'Group benefits': Travelling alone is fun, but travelling as a group is even better. Bleisure allows travellers to experience the business side of the trip with their colleagues, but the family can also benefit, joining the employee at the end of their stay for the weekend, for example. According to a recent study by Bridgestreet, 50% of business travellers are accompanied by a friend or family member for part of their stay.
Let off steam: Last but not least in the list of advantages: relaxing. After the stress of meetings and of the business trip, the employee can relax and recharge their batteries. And this will help his/her personal and professional well-being.
As we can see, Bleisure tourism has benefits for both the employer and the employee. What should we be offering employees, so they have everything they need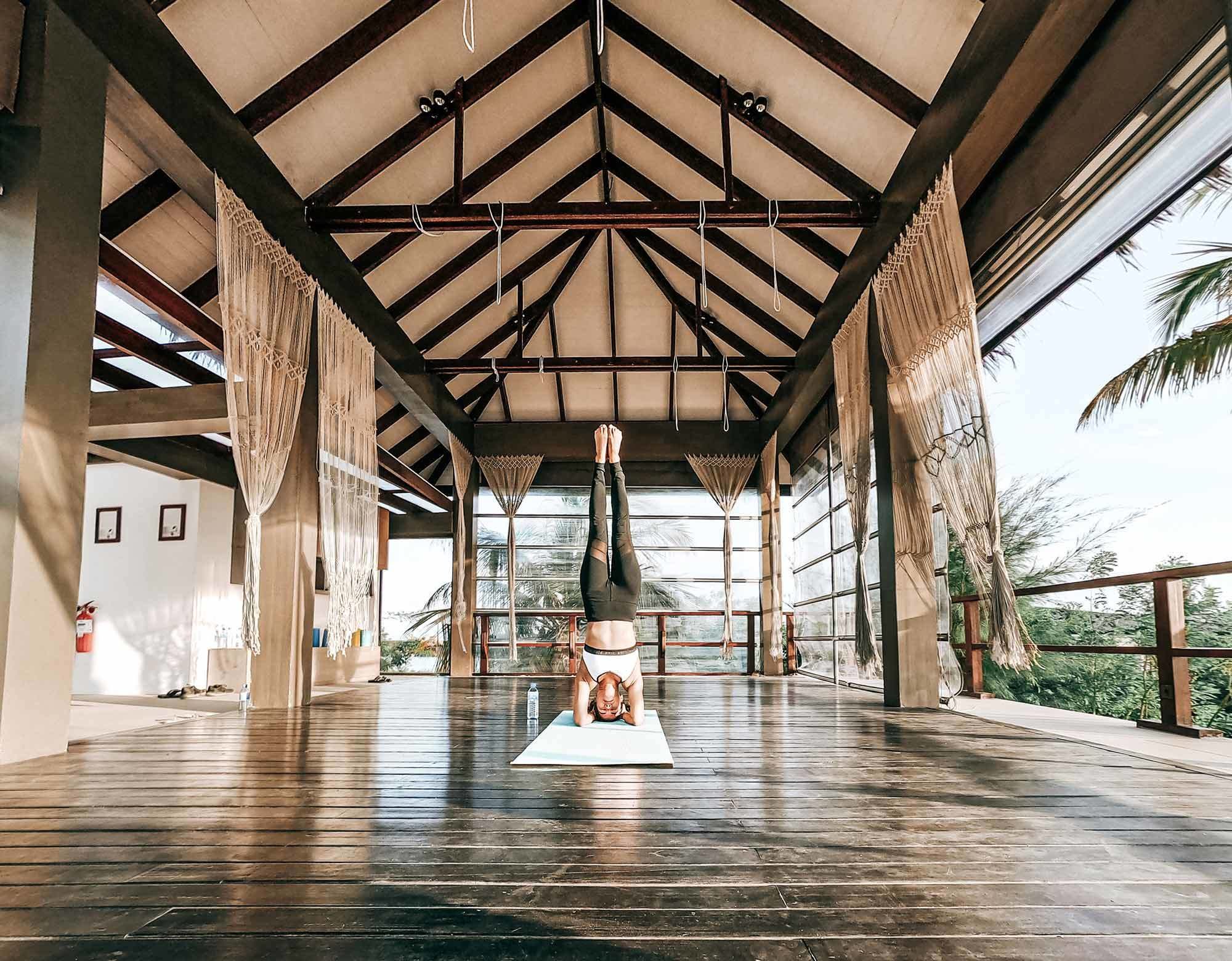 Bleisure tourists' expectations
Hotels need to provide facilities and services for the Bleisure traveller:
Good connection and tech equipment: An essential element for tourists: a good high-speed connection that will enable them to get their e-mails, re-read presentations before meetings, etc. This can be in the hotel room (desk, sockets and connection) but also in common areas such as co-working spaces, or even high tables in the hotel bar / restaurant.
Activities and leisure activities focused on personal well-being: What better way to relax than a short visit to the spa or a massage? Or even access to the gym to let off steam after hard day's work? The hotel must be able to provide the employee with these moments of relaxation: spa, catering, yoga classes, Zen spaces ...
Personalised advice and recommendations: The employee can take advantage of the stay to get to know a place (s)he has never been to before. (S)he therefore expects recommendations from hotel employees or from an online app'. For example, a solution like Bowo makes it possible to provide "an online city guide with places to see and good addresses in the neighbourhood". The business client can then take advantage of any special rates the hotel may have negotiated, or book a restaurant for dinner with family or friends.
Some hotels have managed to anticipate these expectations and have become Bleisure experts.
Some examples of hotels that are focused on Bleisure
Bleisure is fashionable because it is a very good "lifestyle" trend. Jean-Jacques Morin, CEO of the Accor Group states that in the first quarter of 2021, lifestyle represents 25% of their purchases.
With the "Work Anywhere" deal, the Marriott hotel chain offers respite to travellers who want to work in a clean and quiet environment. The group also caters to the families of employees, providing activities for children on site. The Fairmont El San Juan offers something similar with its "Bleisure in Style" package, with an extended stay option for business travellers.
You don't necessarily have to go to the end of the world! Many hotels in France have also launched Bleisure packages that appeal to employees because they allow you to travel less far but stay longer, especially during school holidays, at a time when teleworking is now very common.
Example: the Pierre et Vacances group, which had already launched its Teleworking packaging last year. New equipment such as an ergonomics kit, a 4G key, plus different care packages for the family who comes to Bleisure. According to a survey conducted by OpinionWay for Pierre & Vacances in September 2020, 1/3 of executives said they envisaged teleworking from a place that is usually reserved for holidays and weekends. The trend is even more noticeable among young people with 31% of 18/34 year olds.
Now let's take a look at Bleisure from the hotel side. How to attract these millennials and other digital nomads who want to combine business with leisure?

The 8 strategies hoteliers need to implement in order to become a Bleisure specialist
For hoteliers there are many ways to attract these target Bleisure tourists. Here is Bowo's checklist:
# 1 Offer short-stay "Bleisure" deals
50% of business trips lasting 2 to 3 nights turn into Bleisure trips (Expedia). Offer special rates and promotions for extended stays; for example a 10% reduction for an extra night, 20% for two nights etc.
# 2 Offer services that are tailored to the target
As we said before, Bleisure customers are looking for certain services and amenities. Make sure you offer them: broadband connection, coworking space, meeting rooms, proximity to public transport.
You can even improve your offer by providing additional services: laundry, room service, access to the gym. Or by including wellness and leisure activities. For example, a Bleisure package deal might include spa access throughout the stay, a range of massage options or meditation sessions.


# 3 Don't worry, be 'app-y
Bleisure tourists don't have time to waste moving about or checking in. So, consider using digital solutions like Bowo to be able to check in and out quickly and remotely. Apps can also let the employee relax and watch their favourite series after work, as if they were at home, or stream the ideal playlists for work, by synching Netflix or Spotify.
# 4 Offer a tailor-made experience
86% of hotel guests say personalisation is a decisive factor when choosing a hotel (Booking.com). But you can go even further with hyperpersonalisation. In practice this means using data collected with the authorisation of the customer to offer him/her an even more personalised experience.
This includes basic information, such as preferred contact methods, purpose of travel, etc. You can also collect personal profile data, such as language, age range, and gender. You can therefore really get to know your guest before they arrive.


# 5 Build loyalty, make them want to come back
With a digital solution like Bowo, you'll know which services your customers have enjoyed. This will allow you to provide them with suitable offers in the future. In addition, you can set up exclusive loyalty programmes for returning customers, such as discounts or gifts. You can also offer incentives for colleague referrals, including discounts on future stays. For example: "spread the word to your colleagues and get 30% off".
# 6 Don't forget the families
Nearly three in five Bleisure travellers (58%) have children at home, according to a GBTA study, and travellers with children are just as likely to extend their trip as those without. So, if possible, arrange activities for the children, it can earn you points.
# 7 Promote local culture and tourist spots
The purpose of Bleisure trips is to take advantage of extra time to explore the city you are visiting. Travellers who come to your city want to see what it's all about. If there is anything of cultural significance or important sites that they shouldn't miss, be sure to let them know.
You can also develop partnerships with local entertainment and tourism companies. This might include guides, cultural experiences, visits to monuments and deals with possible discounts for local activities.


# 8 'Go campaigning' at seminars and conferences
If your city hosts conferences frequently, it's an opportunity to advertise to guests who are already planning to be in the area. Consider partnerships with event organisers to see how to attract visitors. Conduct last-minute, geo-tagged marketing campaigns like "after the convention, why not stay and spend the weekend with us".
There are many ways to attract digital nomads and Bleisure tourists. Think about equipping your establishment with a digital solution. These young, active prospects are ultra-connected and looking for a unique and modern traveller experience.